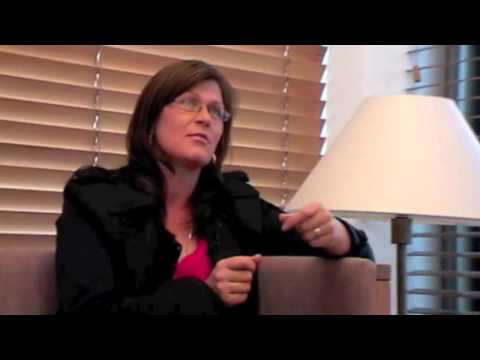 The potential to use technology to transform how government informs, consults and engages with citizens will be openly discussed on 22 June at Parliament House at the second Public Sphere event entitled Government 2.0: Policy and Practice for Australia.
This event – hosted by ACT Senator Kate Lundy and open for free to the public – will explore the how 'government 2.0′ tools and practices can improve the effectiveness of government and deliver better outcomes for the community. Examples will include opening up access to government data and using web 2.0 tools to consult and collaborate with citizens on government policy and directions.
The event is an opportunity for experts and citizens alike to help map out a strategy for how government can make better use of the information, perspectives, insights and resources of citizens in responding to complex policy challenges through online technologies.
The event will hear from leading thinkers on government 2.0, and include an update from Finance Minister Lindsay Tanner MP on the Rudd Government's approach to online engagement.
Senator Lundy said 'I hope events like this Public Sphere event will encourage Government and politicians to start to think about new ways to engage with the community'.
'This kind of engagement in public policy is a great way to represent different views and harness a broad range of expertise, particularly on topical issues of the day.'
The Public Sphere series is designed to put government in touch with community sentiment on important issues. The event is free for the public to attend, and all Australians can participate online with a range of different technologies such as email, live blogging, Twitter and video streaming – demonstrating how online engagement can promote community engagement.
A public wiki has been established for participants to contribute to a briefing paper highlighting the major themes arising from each Public Sphere event. When finalised this briefing will be submitted to appropriate channels in government.
Registration for the event is still available through http://publicsphere2.eventbrite.com/
For more information and event updates please visit http://www.katelundy.com.au/category/campaigns/publicsphere/open-gov/
This is the second Public Sphere event following a successful event held last month on 'high speed bandwidth'. The outcomes of this event were recently presented by Senator Lundy to the Minister for Broadband, Communications and the Digital Economy. Details at http://www.katelundy.com.au/category/campaigns/publicsphere/high-speed-bandwidth/
"I hope this project will evolve the idea of 'public consultation' to facilitate policy development through community collaboration with the public and in the public eye," Senator Lundy said.
For additional information, please contact Pia Waugh on 0400 966 453 or pia.waugh at aph.gov.au
The event has inspired some spin out events which will feed into the Public Sphere both on the day and with their own outcomes. Once such event is on June 30th in Sydney – Conversation Cafe: Is there a Knowledge Dimension to Government 2.0? Other events will be held around Australia and in New Zealand, and will be linked here.
Please also visit the Senator's Facebook fan page, her Twitter account, and her Youtube channel.
Please click through to the video to post reply videos, or leave comments below.
Transcript
In Australia, we've got three spheres of government: the Commonwealth, State and Territory, and local government.
And one of the real challenges is: each of those spheres of government have got something to say and have some kind of interface between them and the citizens.
The real challenge I think for the future though is to make all those spheres of government citizen-centric.
Open government means a government that puts information out there and makes it accessible in the first instance rather than people feeling frustrated that they can't get what they want to know from the government.
Labor's put forward a whole raft of initiatives in this area, but perhaps no more so succinctly than put by Senator Faulkner recently in his launch of information awareness month, where he talks about agencies and departments making public information, information held by the commonwealth, putting it into the public domain in the first instance.
What this means is that people will be more easily able to access the answers to their questions, the history behind decision-making in government, and hopefully provide more and more channels for them to effectively engage.
Technology has the capability, the capacity to be able to respond to a citizen's needs.
We need to get the policy settings right at the back end to be able to deliver that citizen-centric service in an online environment.
We've seen some great examples overseas:
I know through the transition period of the new US president Barack Obama he did something called the "citizen's book".
And you can find these on the White House website in the newly named Office of Public Engagement.
And I think it's a great example of effort to consolidate ideas, rate them – they actually had people come in and vote on the merits of the ideas put forward – and then he's collated them in a publication that you can download in a pdf from that OPE White House site.
The next step, however, is how we actually use this technology to become I think a more effective democracy.
And how we truly engage with people. Not talk at them – as I'm doing – but get some feedback as well and try to create a genuine conversation.
And one of the most exciting things about what we are trying to achieve now is using the social networking environment to host those conversations or to facilitate those conversations between you and I.
So, what you'll see from this particular site is a range of initiatives, trying to use different channels, using our public sphere which is an experiment in itself, to try and capture the thoughts and ideas of our constituency and get feedback on them as they're being presented and then process that in such a way that it is pre-packaged and delivered to government through the right channels as a strong policy idea in itself.
So, the idea is not to waste your time, because we know many people have got good ideas, but provide a channel into government, that's efficient in the best sense, that is peer reviewed by virtue of the way we present those ideas in the public sphere, with running a twitter feed, and a live blog alongside the presentation of those ideas.
A couple of weeks ago, we started with our first public sphere.
Our public sphere event was designed for people to really self-identify with their ideas around a given topic.
And our first one was: what are we going to use the National Broadband Network for?
The next public sphere we're planning is going to relate to government 2.0.
And what we're hoping to gather then is some really practical and stimulating ideas about how government can effectively participate in social networking without it being another flat medium that government uses just to deliver messages to the public.
I think if government is going to be effective in using social networking, we need to make sure that citizens feel as empowered through that process as they used to in functioning in social networking in a private sense.
Government's going to have to change a bit of it's attitude in that regard. And I know a lot of my colleagues are really mulling over these challenges as we speak.
So, how we do open government and how we make the digital revolution meaningful for citizens, is something that interests me greatly.